ADM Health &amp Safety Services :: Introduction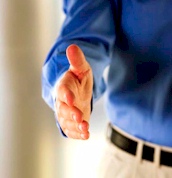 ADM was established after having been associated with the construction industry for 25 years. We provide a cost effective and invaluable service to small and medium sized businesses, allowing them to comply with all current legislation.
Our experience allows us to use common sense, which, combined with a practicable approach to problem solving, enables ADM to provide workable, cost effective solutions to all your health and safety issues.
ADM pride ourselves in building good relationships with our clients allowing us to work together ensuring a safer workplace for all. Health and Safety is not as onerous as many believe.
If you wish to contact us for further information on any of our services, book an appointment Ė just a chat or leave your comments, please use the above link.
Thank-you for browsing our website, we look forward to hearing from you.
Our Ethos
ADMís ethos is 'Safety never takes a day off'.
We believe that Health and Safety is paramount in the daily running of any business and we aim to ensure that we help to provide a safer working environment by bringing Health and Safety to the forefront of every individual's mind ensuring that they work as safely as possible on a daily basis.
Legal Issues
It is a legal requirement under the Health and Safety at Work etc Act 1974 sect 2(3) that if you employ 5 or more people then you must provide a written health and safety policy. This contains your organisation and arrangements for putting the policy into place and communicating this to your workforce.
There is a plethora of additional legislation which comes under the main "umbrella" act which must also be complied with. ADM will work for you to identify your legal obligations and assist you in complying with them. With very few exceptions, the responsibility for health and safety rests on you as an employer. Those tasks can be delegated but you still have ultimate responsibility.