ADM Health & Safety Services
Consultancy & Training for Industry
Health & Safety Policy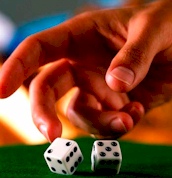 The health and safety policy is the document which lays out all of your responsibilities and arrangements put in place to carry those responsibilities out. Common subjects covered include:
Responsibilities - Who is overall responsible for the health and safety within the organisation.
Delegated persons - Authority can be delegated down to managers, supervisors etc although the responsibility cannot be delegated, those people must be named within the policy.
Health and safety risks - Who will carry out the risk assessments, record the findings, implement the safety measures required, monitor and review them.
Consultation with employees - If you do not have trade unions you must consult employees directly or through a representative.
Safe Plant and equipment - Provide safe plant and equipment and ensure it meets the required standards and is operated, inspected and maintained correctly.
Provide Information, Instruction and Training.
Ensure Competency - Identify what training is required and provide induction, job specific and special training, and record such training.
Accidents and First Aid - Have suitable measures in place to record all accidents and have facilities to provide immediate first aid.
Emergency procedures for fire and evacuation.
Policy Statement
Your health and safety policy statement sets out how you will manage health and safety within your organisation. It is a unique document that shows who does what, and when and how they do it. Writing a health and safety policy statement is more than just a legal requirement – it is your commitment to planning and managing health and safety. It is your key to achieving acceptable standards within your organisation.
Relevant Regulations
Health and Safety at Work Etc Act 1974.
Management of Health and Safety at Work Regulations 1999.
Safety Representatives and Safety Committees Regulations 1997.
Health and Safety (Consultation with Employees) Regulations 1996.
Provision and Use of Work Equipment Regulations 1998.
Lifting Operations and Lifting Equipment Regulations 1998.
Health and safety Information for Employees Regulations 1998.
Reporting of Injuries, Diseases and Dangerous Occurrence Regulations 1995.

Health & Safety Services. Market Deeping 01778 344082