ADM Health & Safety Services
Consultancy & Training for Industry
Inspection Contracts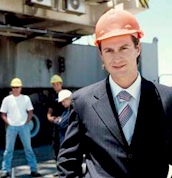 As you would expect with ADM, we have several ways of charging to suit our customers particular needs. These are shown below:
Fixed price - mainly suits small, one off tasks.
Hourly rate - predominantly used for site visits, inspections, toolbox talks and minor training etc.
Daily rate - suitable for larger projects.
Retained services* - a monthly fee is payable giving you access to ADM for advice and the use of our name to give to 3rd parties as your health and safety consultants.
It is becoming increasing essential for businesses when tendering for contracts to name their health and safety advisor. ADM can fulfil this role for you.
Assessing Risk
When it comes to the safety of the individual in the workplace there is no place for complacency, and no-one should be expected to gamble with their health, either in the short term or the long-term.
Our job is to review working conditions and practises to minimise any potential risk as far as possible.
Collaboration
It is a legal requirement under the Health and Safety at Work etc Act 1974 sect 2(3) that if you employ 5 or more people then you must provide a written health and safety policy. This contains your organisation and arrangements for putting the policy into place and communicating this to your workforce.
Health & Safety at work should be a joint effort on the part of employers and employees. Our aim is to encourage collaboration between all parties to minimise risk and improve working conditions.

Health & Safety Services. Market Deeping 01778 344082