ADM Health & Safety Services
Consultancy & Training for Industry
On Site Inspections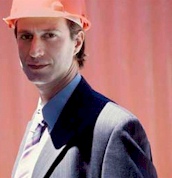 This is the simplest way of checking that your personnel are working safely and are complying with your health and safety procedures. ADM will carry out a comprehensive inspection of your workplace (and or subcontractors) identifying all areas of concern on an easy to follow inspection report which will detail the fault and the corrective action required.
All our site inspectors are very experienced hands on people who take a sensible and realistic approach to their duties, they are there to help you manage your workplace safely Ė not hinder your task. Please contact us for further information.
Our Ethos
ADMís ethos is 'Safety never takes a day off'.
We believe that Health and Safety is paramount in the daily running of any business and we aim to ensure that we help to provide a safer working environment by bringing Health and Safety to the forefront of every individual's mind ensuring that they work as safely as possible on a daily basis.
Collaboration
Health & Safety at work should be a joint effort on the part of employers and employees. Our aim is to encourage collaboration between all parties to minimise risk and improve working conditions.

Health & Safety Services. Market Deeping 01778 344082