ADM Health & Safety Services
Consultancy & Training for Industry
Noise Assessments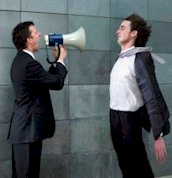 The recently amended Noise at Work Regulations has applied more stringent requirements to protect the workforce from damage to their hearing from noise. The purpose of a noise risk assessment is to enable the employer to determine whether your employees are at risk from exposure to noise and what action is required to eliminate or adequately control that exposure.
It demonstrates to your employees and enforcing authorities that you have considered:
All the factors related to noise exposure.
The steps taken to control the risks.
The need for health surveillance.
How the steps taken to reduce the noise levels are to be actioned.
ADM will undertake noise assessments to identify areas where noise reducing measures or ear defence is required and recommend actions to reduce the noise.
Action Levels
| | |
| --- | --- |
| New Levels | Old Levels |
| Lower 80Db | 85Db |
| Upper 85Db | 90Db |
Although a drop in legislation of 5Db seems minimal, however the scale used to measure noise is a logarithmic one, therefore in practical terms the noise a worker can be exposed to is almost quartered.
A dramatic drop.

Health & Safety Services. Market Deeping 01778 344082