ADM Health & Safety Services
Consultancy & Training for Industry
Awareness Courses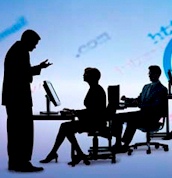 ADMís in house awareness courses are a fantastic way of promoting awareness to your employees of potential dangers that are likely to be present within your workplace, either now or in the near future.
They can also be used to teach your key workers to assist you in carrying out your health and safety duties, ie risk assessment training.
ADM can also design purpose built courses to fulfil your exact needs. Please contact us for further information.
Our Ethos
ADMís ethos is 'Safety never takes a day off'.
We believe that Health and Safety is paramount in the daily running of any business and we aim to ensure that we help to provide a safer working environment by bringing Health and Safety to the forefront of every individual's mind ensuring that they work as safely as possible on a daily basis.
Popular Courses
Risk assessment.
Method statement.
Hand Arm Vibration.
Asbestos awareness.

Health & Safety Services. Market Deeping 01778 344082