ADM Health & Safety Services
Consultancy & Training for Industry
Toolbox Talks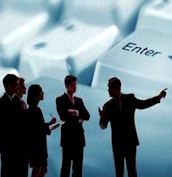 Toolbox talks are the most effective way of reiterating important information to your workforce and keeping them updated on matters that affect their immediate health and safety.
Toolbox talks are best carried out on site and should be specific to the new danger about to be faced. They reinforce the task method statement and are designed to be short, informative and to the point.
They last approximately 15 to 30 minutes and are ideally used in conjunction with a site inspection.
ADMís consultants are all experienced in delivering such talks and bring with them a wealth of practical experience to pass on. Please contact us for further information.
Our Ethos
ADMís ethos is 'Safety never takes a day off'.
We believe that Health and Safety is paramount in the daily running of any business and we aim to ensure that we help to provide a safer working environment by bringing Health and Safety to the forefront of every individual's mind ensuring that they work as safely as possible on a daily basis.
Popular Talks
Good housekeeping.
Hand Arm Vibration.
Manual handling.
Personal hygiene.
Plant movement.
PPE.
Types of fire extinguisher.
Working at height.

Health & Safety Services. Market Deeping 01778 344082